*If you already have a return request you will need to set up the return address settings (instructions below) before you can process the return.
These return settings will speed up and help you better control your returns.
General Settings:
Login to your Seller Central account and navigate to Orders > Manage Returns > Edit return settings. That will take you to the default return settings.
Under E-mail format, we recommend that you checkmark the option to receive return request e-mails. This will allow you to Authorize, close, and reply to return requests from your e-mail.
Under Default Automated Return Rules, select I want Amazon to automatically authorize all requests that meet Amazon policy.
If you want to provide special return instructions you can include them in the box called your return instructions.
Make sure you click save settings at the bottom.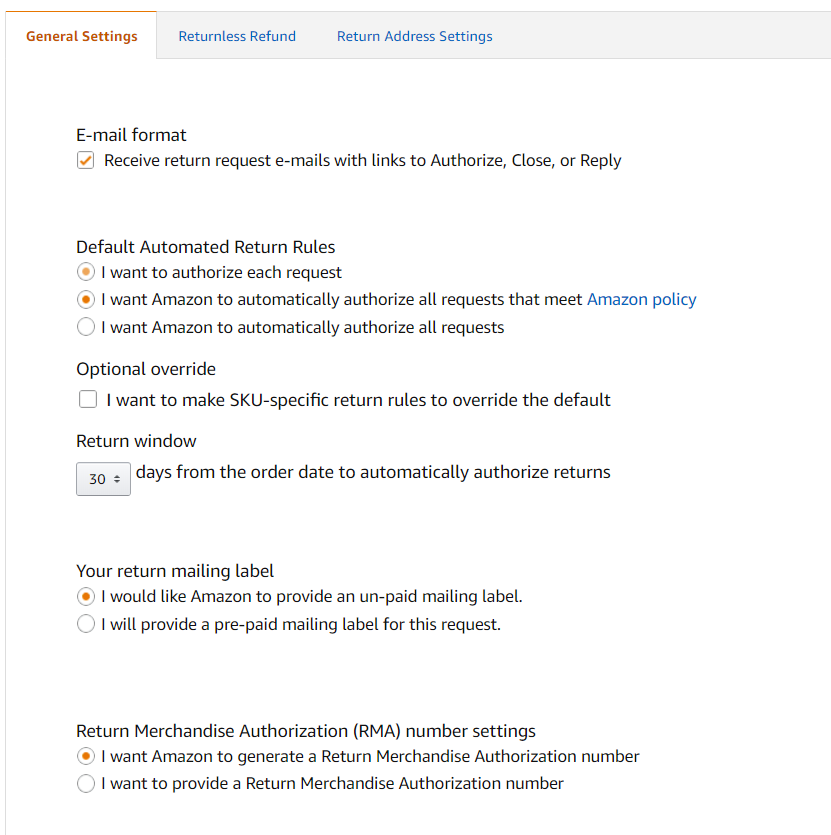 Return Address Settings:
Click the return address settings tab.
Click the yellow button that says Set the address.
Then, click Manage your return address.
Select + Add new address.
Fill in the address that you want your returns to be sent to.
Click Add address.
Close out of the add address box by clicking the x in the right corner.
Click on Set the address again.
Select the address you just added and click use this address.
Now you are ready to process a return!