1. Login to your Amazon seller account here: https://sellercentral.amazon.com
2. Hover over Apps & Services and click the button that says "Manage Your Apps."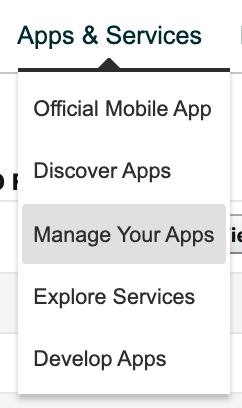 3. Click on the button that says "Authorize new developer"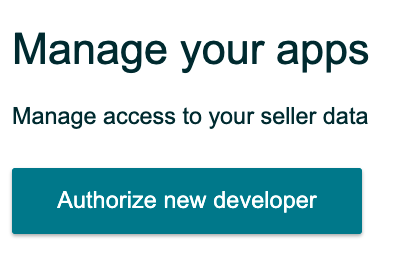 4. Enter the Developer Name and Developer ID below and click Next.
Developer Name: Altos Digital
Developer ID: 3797-8819-8321
5. Accept the terms and click Next.

6. Your Seller ID and MWS Auth Token will appear. Copy and paste those into an email back to your Altos Digital representative.