1. Login to your Amazon seller account here: https://sellercentral.amazon.com
2. Hover over Settings in the top right corner of the screen. Click on User Permissions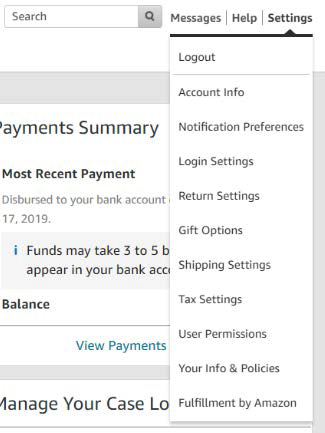 3. Scroll down to the section that says Add a New Seller Central User. Fill in the Name field with Altos Digital and the Email Address field with info3@altosdigital.com. Then click Send Invitation.



4. Once we accept the invitation, wait 15 minutes then refresh the screen and click Manage permissions.

5. Click View & Edit for ALL 11 categories as pictured below.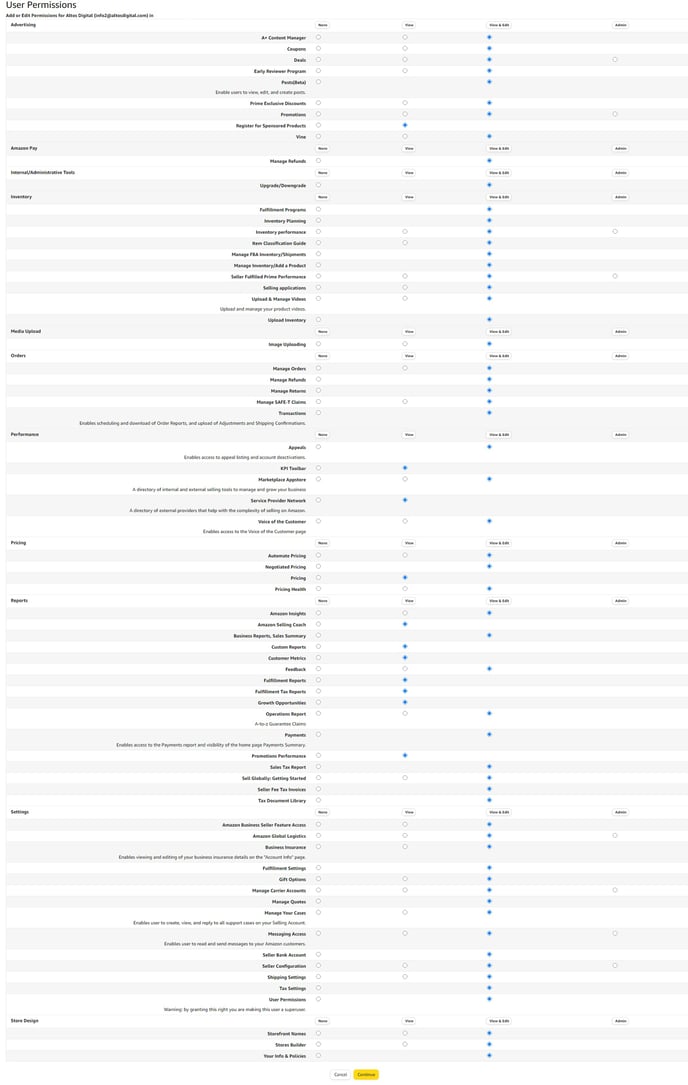 6. Click Continue and exit user permissions.